Just another reminder to leave a comment in Wednesday's post to be entered to win Jamie Carie's The Duchess and the Dragon historical romance!

Just this week, I went down to my public library and got a library card. This is a library I went to quite a bit as a child, from borrowing books to playing in piano concerts there. I had lost my card a long time ago, so hubby and I both got one.

I was N
OT expecting the third degree to get a card. The guy behind the desk asked us if we could provide proof of living, working or being a student in our county. So I gave him my driver's license and hubby gave him his student ID. All was clear.

He pulls out this card and it had this superhero "family" on it. My husband, ever the comic book lover since he was a child, says, "I don't recognize these superheroes." The guy behind the desk shoots him a look, like, "What?!" Then he says, "You really don't know who Captain Info is?" People around the desk checking out books are now looking at us like we're foreigners.

Captain Info? We looked at each other and shook our heads. Have we been under rocks since we last were in the South? Who the heck is Captain Info?

Then the little twerp shakes his head, laughing, to inform us that Captain Info is just a local icon created by the library to get more kids to read. There's also Storyteller (who looks an awful like Wonder Woman with different coloring), Page (who looks like Wendy from Wendy's Old Fashioned Hamburgers) and Dewey (who is a cross between a martian and a Stark Trek character). We're nodding, as obviously that's a good thing...getting kids to read. We just would have preferred a less humorous (to him) and more informative (to us) introduction to the revered Captain and his random little family. You know?


Then we go in search of books. I'm looking for the fiction section, my hubs is looking for possible books for school. The good news is that the library has really grown since last time I darkened the doors. In fact, the old piano recital room is no longer, books covering every available space. I see with delight there is a huge fiction section, so I head that way.

It dawn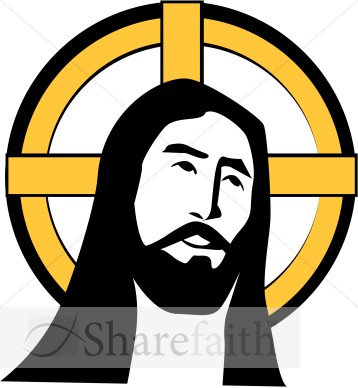 s on me, though, that this ain't no Borders. The fiction isn't arranged by genre. Every book is done alphabetically. However, my local library did make the attempt to put stickers on the spines. Just about every book had one, or several. (The above are actually what the stickers my library uses looks like.) So that was handy trying to search for Christian fiction. I just looked for the picture that someone resembles the one to the left here: Jesus with a halo around his head (although at the library, it was blue). I wasn't entirely pleased with the selection. But hey...it's a library, the books are "free" (minus the third degree, a slight embarrassment about not knowing Captain Info, and 10 cents a day late fee - which I don't plan on incurring).

So today, I'm starting my first book from the library. Part of me hopes I really enjoy this relationship with my local library. Part of me hopes I don't like the books as much, because I won't have them at my ready disposal to read again. I'm totally a Borders Brat...spoiled, buying whatever book I wanted, when I wanted. But when you don't have a job yet...that's really not an option! :)

Q4U: How many of you are card-carrying members of your local library? Any other Captain Infos our there?