Hello to all you ACFW Conference Blog Tour folks! Thanks for joining me here at Where Romance Meets Therapy.

I only joined the American Christian Fiction Writers in January. Since then, I've had a countdown on my blog for the ACFW Conference in Denver (September 17-20). Which means I have less than 10 weeks before I'll board a plane and head to Colorado!

There are several reasons why I chose this conference instead of one of the other stellar national contests (and there are several). I'll attempt to list them all bel
ow.

1) Donald Maass - This highly acclaimed agent and author will be presenting the Early Bird Session centered on his popular book, Writing the Breakout Novel. Even as a newbie, I've heard of Maass and this book!

2) Debbie Macomber - This New York Times #1 Best Seller will be the keynote speaker. Debbie writes books
for American Booksellers Association, but her books show her deep faith and commitment to Christ. I hardly know of someone who hasn't read one of her books, so I'm very interested in hearing her speak to be inspired and encouraged in this industry.

3) Networking - Almost 30 agents and editors are listed by the ACFW website as being in attendance. Now, I'm under no delusion that I'll meet every one, but just knowing this conference brought in that many publishing professionals was impressive. This doesn't count the multitudes of published authors that will be there, many of whom I have now personally corresponded with via the ACFW email loop, blogs, Facebook or Twitter. The conference does allow the opportunity to sign up for agent and editor appointments, which is a big plus. Though I'm sure I'll have a bout of nerves before my appointment, I've heard from word-of-mouth that the agent and editor I've picked are gracious to first timers.

4) ACFW Genesis contest feedback - This contest for unpublished authors sponsored by the ACFW has already come and gone this year. I entered and received some of the best feedback about my novel I've ever gotten (and I entered other contests). The judges took the time to really give me and many other contestants the feedback we need to take our writing up to the next level. The fact that judges were willing to do this persuaded me to believe the content of the conference was bound to be helpful and insightful.

5) Support/Encouragement - As mentioned before, I have personally corresponded with many of the published and not-yet published authors who are members of ACFW. I've received uplifting emails from authors saying they were praying for my daughter when she got bit by a dog. Fu
nny emails that made me laugh (you know who you are). Helpful information in a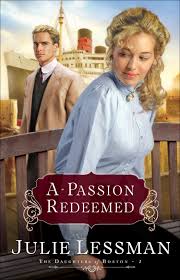 timely fashion when I needed advice on a writing matter. Books in the mail from authors who could have waited for me to buy their book (which I would have), but instead sent it anyway to be encouraging and to brighten my day (MANY THANKS!). All this from people I HAVE NEVER MET FACE-TO-FACE. Goes to show you what a close-knit community ACFW already is, patiently fielding newbie questions, taking us under their wings, and sharing their very busy lives with us.

6) My Crit Partner will be there - DO NOT underestimate what a big draw this is! Katie and I developed our friendship online through the ACFW email loop and God just took it from there. We'll probably find out that we're somehow related when we meet each other at the conference for the first time. She's like a sister and we have so much in common! We'll also be meeting two other wonderful women who will split the cost of our room.

So, these are some of my reasons for picking the ACFW Conference. If you're interested, there's still time to sign up. Click the link here for more information. Hope to see you there!